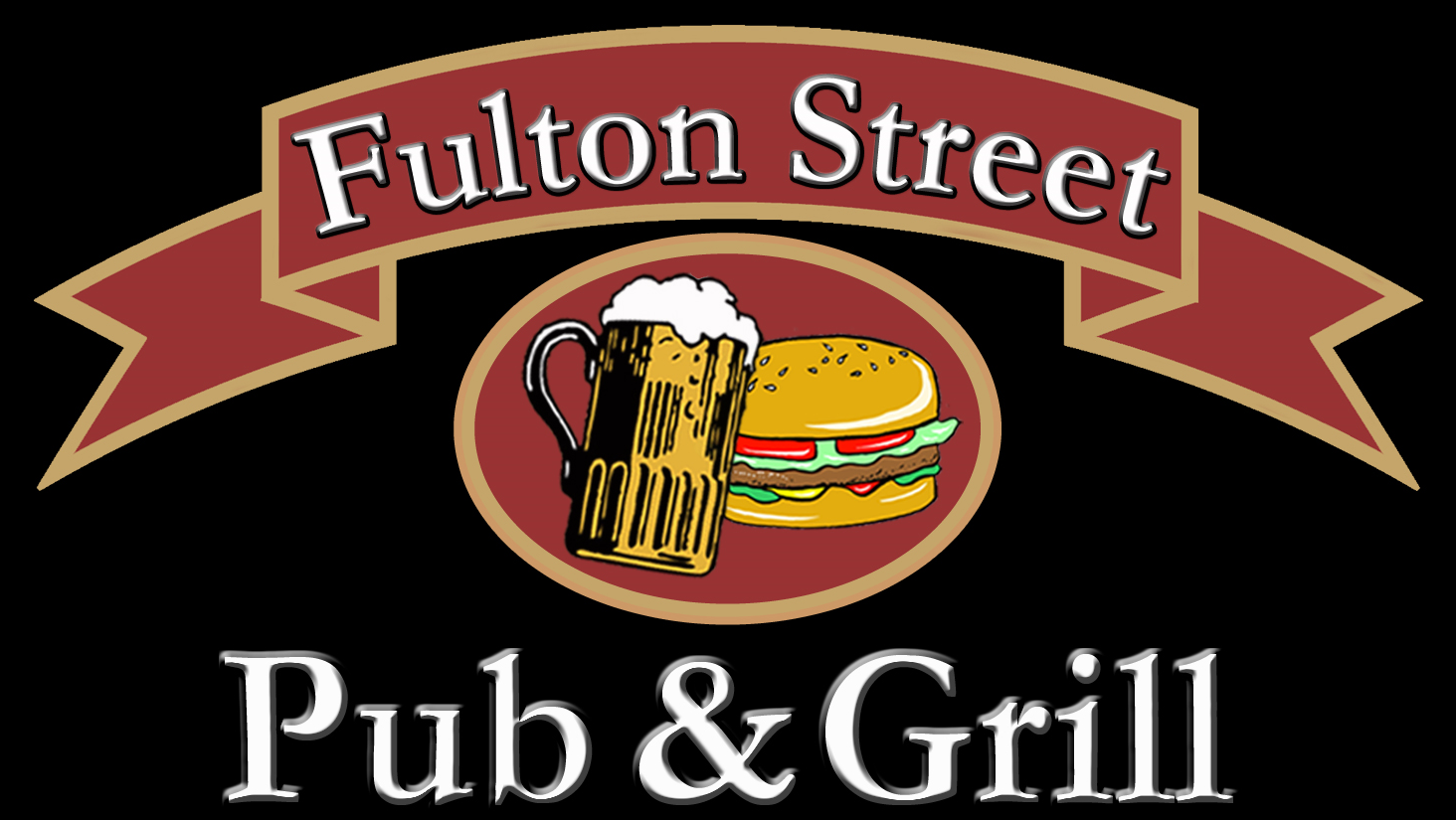 Tuesday Night Trivia Season 8 Scores
Each season lasts 10 weeks. Your team's best 8 week scores (pre-final + post-final) are totaled up to make your team's season score.
First place at the end of the season earns a $25 gift certificate!
Select a team to see more details on the team's season score.
1. TEAM ID #3 - Lions Tigers and Beers
Played 9 Weeks - 943 Season Points
Score Details:
Week 1 Before Final: 35 points
Week 1 After Final: 70 points
Week 1 Season Points: 105


Week 2 Before Final: 45 points
Week 2 After Final: 0 points
Week 2 Season Points: 45


Week 3 Before Final: 58 points
Week 3 After Final: 109 points
Week 3 Champion
Week 3 Season Points: 167


Week 4 Before Final: 43 points
Week 4 After Final: 86 points
Week 4 Champion
Week 4 Season Points: 129


Week 5 Before Final: 27 points
Week 5 After Final: 0 points
Week 5 Season Points: 27


Week 6 Before Final: 35 points
Week 6 After Final: 65 points
Week 6 Season Points: 100


Week 7 Before Final: 54 points
Week 7 After Final: 97 points
Week 7 Champion
Week 7 Season Points: 151


Week 8 Before Final: 47 points
Week 8 After Final: 77 points
Week 8 Champion
Week 8 Season Points: 124


Week 9 Before Final: 47 points
Week 9 After Final: 75 points
Week 9 Champion
Week 9 Season Points: 122


Also known as:
Week 1: Lions Tigers and Beers
Week 2: Lions Tigers and Beers
Week 3: Lions Tigers and Beers
Week 4: Lions Tigers and Beers
Week 5: Lions Tigers and Beers
Week 6: Lions Tigers and Beers
Week 7: Lions Tigers and Beers
Week 8: Lions Tigers and Beers
Week 9: Lions Tigers and Beers
2. TEAM ID #1 - Josh Groban and the Grobanities
Played 9 Weeks - 754 Season Points
Score Details:
Week 1 Before Final: 35 points
Week 1 After Final: 69 points
Week 1 Season Points: 104


Week 2 Before Final: 44 points
Week 2 After Final: 1 points
Week 2 Season Points: 45


Week 3 Before Final: 46 points
Week 3 After Final: 77 points
Week 3 Season Points: 123


Week 4 Before Final: 45 points
Week 4 After Final: 3 points
Week 4 Season Points: 48


Week 5 Before Final: 43 points
Week 5 After Final: 69 points
Week 5 Season Points: 112


Week 6 Before Final: 36 points
Week 6 After Final: 71 points
Week 6 Season Points: 107


Week 7 Before Final: 13 points
Week 7 After Final: 23 points
Week 7 Season Points: 36


Week 8 Before Final: 36 points
Week 8 After Final: 69 points
Week 8 Season Points: 105


Week 9 Before Final: 37 points
Week 9 After Final: 73 points
Week 9 Season Points: 110


Also known as:
Week 1: Josh Groban and the Grobanities
Week 2: Josh Groban and the Grobanities
Week 3: Josh Groban and the Grobanities
Week 4: Josh Groban and the Grobanities
Week 5: Josh Groban and the Grobanities
Week 6: Josh Groban and the Grobanities
Week 7: Josh Groban and the Grobanities
Week 8: Josh Groban and the Grobanities
Week 9: Josh Groban and the Grobanities
3. TEAM ID #89 - Button Up T Shirts
Played 7 Weeks - 585 Season Points
Score Details:
Week 1 Before Final: 33 points
Week 1 After Final: 66 points
Week 1 Season Points: 99


Week 2 Before Final: 45 points
Week 2 After Final: 30 points
Week 2 Season Points: 75


Week 3 Before Final: 34 points
Week 3 After Final: 0 points
Week 3 Season Points: 34


Week 4 Before Final: 40 points
Week 4 After Final: 30 points
Week 4 Season Points: 70


Week 5 Before Final: 47 points
Week 5 After Final: 73 points
Week 5 Season Points: 120


Week 6 Before Final: 46 points
Week 6 After Final: 73 points
Week 6 Season Points: 119


Week 7 Before Final: 29 points
Week 7 After Final: 39 points
Week 7 Season Points: 68


Also known as:
Week 1: 65 Pounders
Week 2: Button Up T-Shirts
Week 3: Button Up T-Shirts
Week 4: Button Up T-Shirts
Week 5: Button Up T Shirts
Week 6: Button Up T Shirts
Week 7: Button Up T Shirts
Week 8: (Did not play)
Week 9: (Did not play)
4. TEAM ID #122 - Roy
Played 4 Weeks - 378 Season Points
Score Details:
Week 2 Before Final: 30 points
Week 2 After Final: 0 points
Week 2 Season Points: 30


Week 5 Before Final: 34 points
Week 5 After Final: 68 points
Week 5 Season Points: 102


Week 7 Before Final: 48 points
Week 7 After Final: 96 points
Week 7 Season Points: 144


Week 8 Before Final: 34 points
Week 8 After Final: 68 points
Week 8 Season Points: 102


Also known as:
Week 1: (Did not play)
Week 2: Roy
Week 3: (Did not play)
Week 4: (Did not play)
Week 5: Roy
Week 6: (Did not play)
Week 7: Roy
Week 8: Roy
Week 9: (Did not play)
5. TEAM ID #16 - Festivus for the Rest of Us
Played 2 Weeks - 213 Season Points
Score Details:
Week 1 Before Final: 49 points
Week 1 After Final: 98 points
Week 1 Champion
Week 1 Season Points: 147


Week 5 Before Final: 22 points
Week 5 After Final: 44 points
Week 5 Season Points: 66


Also known as:
Week 1: Wheres the Mustache Mustache?
Week 2: (Did not play)
Week 3: (Did not play)
Week 4: (Did not play)
Week 5: Festivus for the Rest of Us
Week 6: (Did not play)
Week 7: (Did not play)
Week 8: (Did not play)
Week 9: (Did not play)
6. TEAM ID #119 - Sunshine Girls
Played 2 Weeks - 201 Season Points
Score Details:
Week 1 Before Final: 29 points
Week 1 After Final: 58 points
Week 1 Season Points: 87


Week 3 Before Final: 38 points
Week 3 After Final: 76 points
Week 3 Season Points: 114


Also known as:
Week 1: Randy Johnson and the Blowed Up Birds
Week 2: (Did not play)
Week 3: Sunshine Girls
Week 4: (Did not play)
Week 5: (Did not play)
Week 6: (Did not play)
Week 7: (Did not play)
Week 8: (Did not play)
Week 9: (Did not play)
7. TEAM ID #91 - Team Cargo Shorts
Played 3 Weeks - 190 Season Points
Score Details:
Week 2 Before Final: 44 points
Week 2 After Final: 1 points
Week 2 Season Points: 45


Week 4 Before Final: 33 points
Week 4 After Final: 16 points
Week 4 Season Points: 49


Week 6 Before Final: 32 points
Week 6 After Final: 64 points
Week 6 Season Points: 96


Also known as:
Week 1: (Did not play)
Week 2: Cargo Shorts
Week 3: (Did not play)
Week 4: Team Cargo Shorts
Week 5: (Did not play)
Week 6: Team Cargo Shorts
Week 7: (Did not play)
Week 8: (Did not play)
Week 9: (Did not play)
8. TEAM ID #129 - Flaming Flamingos
Played 1 Week - 123 Season Points
Score Details:
Week 6 Before Final: 41 points
Week 6 After Final: 82 points
Week 6 Season Points: 123


Also known as:
Week 1: (Did not play)
Week 2: (Did not play)
Week 3: (Did not play)
Week 4: (Did not play)
Week 5: (Did not play)
Week 6: Flaming Flamingos
Week 7: (Did not play)
Week 8: (Did not play)
Week 9: (Did not play)
9. TEAM ID #6 - Aunt Phyllis and the Black Steel Highthawks
Played 1 Week - 120 Season Points
Score Details:
Week 1 Before Final: 40 points
Week 1 After Final: 80 points
Week 1 Season Points: 120


Also known as:
Week 1: Aunt Phyllis and the Black Steel Highthawks
Week 2: (Did not play)
Week 3: (Did not play)
Week 4: (Did not play)
Week 5: (Did not play)
Week 6: (Did not play)
Week 7: (Did not play)
Week 8: (Did not play)
Week 9: (Did not play)
10. TEAM ID #123 - Cali Gurls
Played 1 Week - 98 Season Points
Score Details:
Week 3 Before Final: 54 points
Week 3 After Final: 44 points
Week 3 Season Points: 98


Also known as:
Week 1: (Did not play)
Week 2: (Did not play)
Week 3: Cali Gurls
Week 4: (Did not play)
Week 5: (Did not play)
Week 6: (Did not play)
Week 7: (Did not play)
Week 8: (Did not play)
Week 9: (Did not play)
11. TEAM ID #131 - MAC
Played 1 Week - 86 Season Points
Score Details:
Week 8 Before Final: 38 points
Week 8 After Final: 48 points
Week 8 Season Points: 86


Also known as:
Week 1: (Did not play)
Week 2: (Did not play)
Week 3: (Did not play)
Week 4: (Did not play)
Week 5: (Did not play)
Week 6: (Did not play)
Week 7: (Did not play)
Week 8: MAC
Week 9: (Did not play)
12. TEAM ID #130 - Flip Flaps
Played 1 Week - 70 Season Points
Score Details:
Week 7 Before Final: 30 points
Week 7 After Final: 40 points
Week 7 Season Points: 70


Also known as:
Week 1: (Did not play)
Week 2: (Did not play)
Week 3: (Did not play)
Week 4: (Did not play)
Week 5: (Did not play)
Week 6: (Did not play)
Week 7: Flip Flaps
Week 8: (Did not play)
Week 9: (Did not play)
13. TEAM ID #120 - Peoples Champs
Played 1 Week - 62 Season Points
Score Details:
Week 2 Before Final: 51 points
Week 2 After Final: 11 points
Week 2 Season Points: 62


Also known as:
Week 1: (Did not play)
Week 2: Peoples Champs
Week 3: (Did not play)
Week 4: (Did not play)
Week 5: (Did not play)
Week 6: (Did not play)
Week 7: (Did not play)
Week 8: (Did not play)
Week 9: (Did not play)
13. TEAM ID #133 - The Dumb A$$e$
Played 1 Week - 62 Season Points
Score Details:
Week 9 Before Final: 36 points
Week 9 After Final: 26 points
Week 9 Season Points: 62


Also known as:
Week 1: (Did not play)
Week 2: (Did not play)
Week 3: (Did not play)
Week 4: (Did not play)
Week 5: (Did not play)
Week 6: (Did not play)
Week 7: (Did not play)
Week 8: (Did not play)
Week 9: The Dumb A$$e$
15. TEAM ID #128 - Pup n Suds
Played 2 Weeks - 60 Season Points
Score Details:
Week 6 Before Final: 30 points
Week 6 After Final: 0 points
Week 6 Season Points: 30


Week 8 Before Final: 15 points
Week 8 After Final: 15 points
Week 8 Season Points: 30


Also known as:
Week 1: (Did not play)
Week 2: (Did not play)
Week 3: (Did not play)
Week 4: (Did not play)
Week 5: (Did not play)
Week 6: Cock Punchers
Week 7: (Did not play)
Week 8: Pup n Suds
Week 9: (Did not play)
15. TEAM ID #124 - Smarty Pants
Played 1 Week - 60 Season Points
Score Details:
Week 3 Before Final: 20 points
Week 3 After Final: 40 points
Week 3 Season Points: 60


Also known as:
Week 1: (Did not play)
Week 2: (Did not play)
Week 3: Smarty Pants
Week 4: (Did not play)
Week 5: (Did not play)
Week 6: (Did not play)
Week 7: (Did not play)
Week 8: (Did not play)
Week 9: (Did not play)
17. TEAM ID #5 - TTFKA Asparagus
Played 1 Week - 49 Season Points
Score Details:
Week 1 Before Final: 49 points
Week 1 After Final: 0 points
Week 1 Season Points: 49


Also known as:
Week 1: TTFKA Asparagus
Week 2: (Did not play)
Week 3: (Did not play)
Week 4: (Did not play)
Week 5: (Did not play)
Week 6: (Did not play)
Week 7: (Did not play)
Week 8: (Did not play)
Week 9: (Did not play)
18. TEAM ID #36 - Next Week's Winners
Played 1 Week - 43 Season Points
Score Details:
Week 4 Before Final: 43 points
Week 4 After Final: 0 points
Week 4 Season Points: 43


Also known as:
Week 1: (Did not play)
Week 2: (Did not play)
Week 3: (Did not play)
Week 4: Next Week's Winners
Week 5: (Did not play)
Week 6: (Did not play)
Week 7: (Did not play)
Week 8: (Did not play)
Week 9: (Did not play)
19. TEAM ID #121 - Ian Fetterman and Kaiti Terpstra
Played 1 Week - 40 Season Points
Score Details:
Week 2 Before Final: 30 points
Week 2 After Final: 10 points
Week 2 Season Points: 40


Also known as:
Week 1: (Did not play)
Week 2: Ian Fetterman and Kaiti Terpstra
Week 3: (Did not play)
Week 4: (Did not play)
Week 5: (Did not play)
Week 6: (Did not play)
Week 7: (Did not play)
Week 8: (Did not play)
Week 9: (Did not play)
20. TEAM ID #134 - Swimmy Swans
Played 1 Week - 30 Season Points
Score Details:
Week 9 Before Final: 20 points
Week 9 After Final: 10 points
Week 9 Season Points: 30


Also known as:
Week 1: (Did not play)
Week 2: (Did not play)
Week 3: (Did not play)
Week 4: (Did not play)
Week 5: (Did not play)
Week 6: (Did not play)
Week 7: (Did not play)
Week 8: (Did not play)
Week 9: Swimmy Swans
20. TEAM ID #135 - Egg Tortilla
Played 1 Week - 30 Season Points
Score Details:
Week 9 Before Final: 20 points
Week 9 After Final: 10 points
Week 9 Season Points: 30


Also known as:
Week 1: (Did not play)
Week 2: (Did not play)
Week 3: (Did not play)
Week 4: (Did not play)
Week 5: (Did not play)
Week 6: (Did not play)
Week 7: (Did not play)
Week 8: (Did not play)
Week 9: Egg Tortilla
22. TEAM ID #12 - Team Hellcat
Played 1 Week - 29 Season Points
Score Details:
Week 2 Before Final: 29 points
Week 2 After Final: 0 points
Week 2 Season Points: 29


Also known as:
Week 1: (Did not play)
Week 2: Team Hellcat
Week 3: (Did not play)
Week 4: (Did not play)
Week 5: (Did not play)
Week 6: (Did not play)
Week 7: (Did not play)
Week 8: (Did not play)
Week 9: (Did not play)
23. TEAM ID #117 - 2 Are Nater Than 1
Played 1 Week - 27 Season Points
Score Details:
Week 9 Before Final: 27 points
Week 9 After Final: 0 points
Week 9 Season Points: 27


Also known as:
Week 1: (Did not play)
Week 2: (Did not play)
Week 3: (Did not play)
Week 4: (Did not play)
Week 5: (Did not play)
Week 6: (Did not play)
Week 7: (Did not play)
Week 8: (Did not play)
Week 9: 2 Are Nater Than 1
24. TEAM ID #127 - Snowballs
Played 1 Week - 23 Season Points
Score Details:
Week 5 Before Final: 23 points
Week 5 After Final: 0 points
Week 5 Season Points: 23


Also known as:
Week 1: (Did not play)
Week 2: (Did not play)
Week 3: (Did not play)
Week 4: (Did not play)
Week 5: Snowballs
Week 6: (Did not play)
Week 7: (Did not play)
Week 8: (Did not play)
Week 9: (Did not play)
25. TEAM ID #125 - Bad Dogs
Played 1 Week - 20 Season Points
Score Details:
Week 3 Before Final: 20 points
Week 3 After Final: 0 points
Week 3 Season Points: 20


Also known as:
Week 1: (Did not play)
Week 2: (Did not play)
Week 3: Bad Dogs
Week 4: (Did not play)
Week 5: (Did not play)
Week 6: (Did not play)
Week 7: (Did not play)
Week 8: (Did not play)
Week 9: (Did not play)
26. TEAM ID #132 - Benson Buddies
Played 1 Week - 16 Season Points
Score Details:
Week 8 Before Final: 8 points
Week 8 After Final: 8 points
Week 8 Season Points: 16


Also known as:
Week 1: (Did not play)
Week 2: (Did not play)
Week 3: (Did not play)
Week 4: (Did not play)
Week 5: (Did not play)
Week 6: (Did not play)
Week 7: (Did not play)
Week 8: Benson Buddies
Week 9: (Did not play)
27. TEAM ID #126 - Butt
Played 1 Week - 11 Season Points
Score Details:
Week 5 Before Final: 11 points
Week 5 After Final: 0 points
Week 5 Season Points: 11


Also known as:
Week 1: (Did not play)
Week 2: (Did not play)
Week 3: (Did not play)
Week 4: (Did not play)
Week 5: Butt
Week 6: (Did not play)
Week 7: (Did not play)
Week 8: (Did not play)
Week 9: (Did not play)
View Previous Season >>