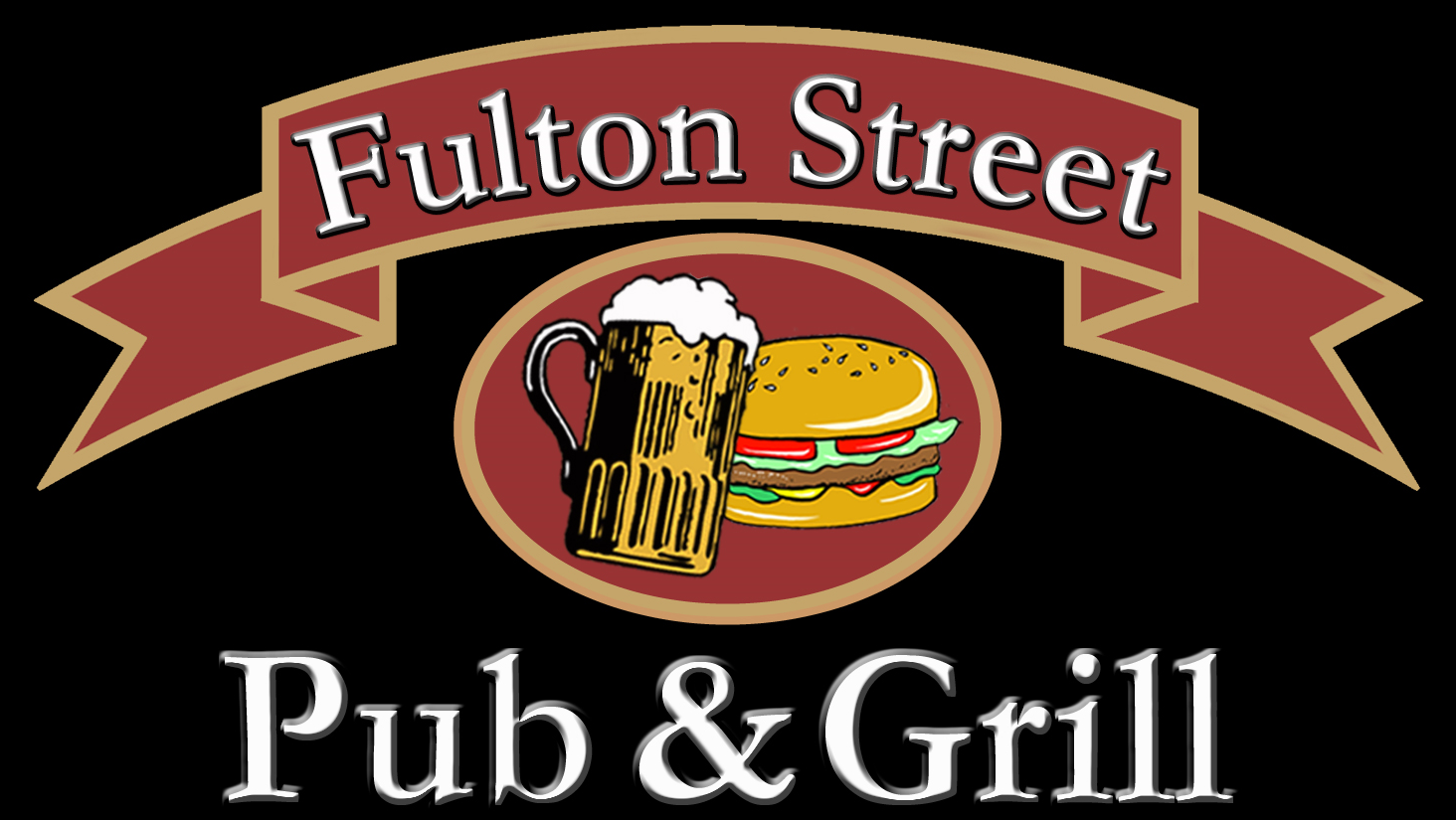 Tuesday Night Trivia Season 2 Scores
Each season lasts 10 weeks. Your team's best 8 week scores (pre-final + post-final) are totaled up to make your team's season score.
First place at the end of the season earns a $25 gift certificate!
Congrats to our Season 2 Champions: Black Steel Nighthawks!
Select a team to see more details on the team's season score.
1. TEAM ID #6 - Black Steel Nighthawks
Played 10 Weeks - 1010 Season Points
Score Details:
Week 1 Before Final: 28 points
Week 1 After Final: 28 points
Week 1 Season Points: 56


Week 2 Before Final: 46 points
Week 2 After Final: 56 points
Week 2 Season Points: 102


Week 3 Before Final: 54 points
Week 3 After Final: 84 points
Week 3 Champion
Week 3 Season Points: 138


Week 4 Before Final: 42 points
Week 4 After Final: 52 points
Week 4 Season Points: 94


Week 5 Before Final: 46 points
Week 5 After Final: 69 points
Week 5 Season Points: 115


Week 6 Before Final: 34 points
Week 6 After Final: 0 points
Week 6 Season Points: 34


Week 7 Before Final: 46 points
Week 7 After Final: 92 points
Week 7 Season Points: 138


Week 8 Before Final: 50 points
Week 8 After Final: 100 points
Week 8 Champion
Week 8 Season Points: 150


Week 9 Before Final: 53 points
Week 9 After Final: 106 points
Week 9 Champion
Week 9 Season Points: 159


Week 10 Before Final: 38 points
Week 10 After Final: 76 points
Week 10 Season Points: 114


Also known as:
Week 1: Black Steel Nighthawks
Week 2: Black Steel Nighthawks
Week 3: Black Steel Nighthawks
Week 4: Black Steel Nighthawks
Week 5: Black Steel Nighthawks
Week 6: Black Steel Nighthawks
Week 7: Belcher Steel Nighthawks
Week 8: Black Steel Nighthawks
Week 9: Black Steel Nighthawks
Week 10: Black Steel Nighthawks
2. TEAM ID #2 - Citadel of Ricks
Played 10 Weeks - 980 Season Points
Score Details:
Week 1 Before Final: 52 points
Week 1 After Final: 100 points
Week 1 Champion
Week 1 Season Points: 152


Week 2 Before Final: 50 points
Week 2 After Final: 100 points
Week 2 Season Points: 150


Week 3 Before Final: 37 points
Week 3 After Final: 74 points
Week 3 Season Points: 111


Week 4 Before Final: 23 points
Week 4 After Final: 46 points
Week 4 Season Points: 69


Week 5 Before Final: 41 points
Week 5 After Final: 82 points
Week 5 Season Points: 123


Week 6 Before Final: 38 points
Week 6 After Final: 0 points
Week 6 Season Points: 38


Week 7 Before Final: 41 points
Week 7 After Final: 82 points
Week 7 Season Points: 123


Week 8 Before Final: 38 points
Week 8 After Final: 76 points
Week 8 Season Points: 114


Week 9 Before Final: 41 points
Week 9 After Final: 82 points
Week 9 Season Points: 123


Week 10 Before Final: 28 points
Week 10 After Final: 56 points
Week 10 Season Points: 84


Also known as:
Week 1: Citadel of Ricks
Week 2: Citadel of Ricks
Week 3: Citadel of Ricks
Week 4: Citadel of Ricks
Week 5: Citadel of Ricks
Week 6: Citadel of Ricks
Week 7: Citadel of Ricks
Week 8: Citadel of Ricks
Week 9: Citadel of Ricks
Week 10: Citadel of Ricks
3. TEAM ID #3 - Lions Tigers and Beers
Played 10 Weeks - 959 Season Points
Score Details:
Week 1 Before Final: 38 points
Week 1 After Final: 65 points
Week 1 Season Points: 103


Week 2 Before Final: 56 points
Week 2 After Final: 112 points
Week 2 Champion
Week 2 Season Points: 168


Week 3 Before Final: 55 points
Week 3 After Final: 0 points
Week 3 Season Points: 55


Week 4 Before Final: 45 points
Week 4 After Final: 90 points
Week 4 Season Points: 135


Week 5 Before Final: 45 points
Week 5 After Final: 90 points
Week 5 Champion
Week 5 Season Points: 135


Week 6 Before Final: 33 points
Week 6 After Final: 0 points
Week 6 Season Points: 33


Week 7 Before Final: 49 points
Week 7 After Final: 0 points
Week 7 Season Points: 49


Week 8 Before Final: 48 points
Week 8 After Final: 96 points
Week 8 Season Points: 144


Week 9 Before Final: 36 points
Week 9 After Final: 72 points
Week 9 Season Points: 108


Week 10 Before Final: 37 points
Week 10 After Final: 74 points
Week 10 Season Points: 111


Also known as:
Week 1: Lions Tigers and Beers
Week 2: Lions Tigers and Beers
Week 3: Table Divided
Week 4: Lions Tigers and Beers
Week 5: Cole As Ice
Week 6: Lions Tigers and Beers
Week 7: Lions Tigers and Beers
Week 8: Lions Tigers and Beers
Week 9: Lions Tigers and Beers
Week 10: Lions Tigers and Beers
4. TEAM ID #1 - Josh Groban & The Grobanites
Played 10 Weeks - 945 Season Points
Score Details:
Week 1 Before Final: 49 points
Week 1 After Final: 77 points
Week 1 Season Points: 126


Week 2 Before Final: 41 points
Week 2 After Final: 82 points
Week 2 Season Points: 123


Week 3 Before Final: 42 points
Week 3 After Final: 9 points
Week 3 Season Points: 51


Week 4 Before Final: 51 points
Week 4 After Final: 91 points
Week 4 Champion
Week 4 Season Points: 142


Week 5 Before Final: 37 points
Week 5 After Final: 61 points
Week 5 Season Points: 98


Week 6 Before Final: 45 points
Week 6 After Final: 13 points
Week 6 Season Points: 58


Week 7 Before Final: 49 points
Week 7 After Final: 93 points
Week 7 Season Points: 142


Week 8 Before Final: 41 points
Week 8 After Final: 81 points
Week 8 Season Points: 122


Week 9 Before Final: 47 points
Week 9 After Final: 87 points
Week 9 Season Points: 134


Week 10 Before Final: 41 points
Week 10 After Final: 0 points
Week 10 Season Points: 41


Also known as:
Week 1: Josh Groban & The Grobanites
Week 2: Josh Groban & The Grobanites
Week 3: Josh Groban & The Grobanites
Week 4: Josh Groban & the Grobanites
Week 5: Josh Groban & The Grobanites
Week 6: Josh Groban & The Grobanites
Week 7: Josh Groban & The Grobanites
Week 8: Josh Groban & The Grobanites
Week 9: Josh Groban & The Grobanites
Week 10: Josh Groban & The Grobanites
5. TEAM ID #12 - Team Hellcat
Played 7 Weeks - 514 Season Points
Score Details:
Week 2 Before Final: 21 points
Week 2 After Final: 42 points
Week 2 Season Points: 63


Week 3 Before Final: 34 points
Week 3 After Final: 0 points
Week 3 Season Points: 34


Week 4 Before Final: 31 points
Week 4 After Final: 62 points
Week 4 Season Points: 93


Week 5 Before Final: 25 points
Week 5 After Final: 50 points
Week 5 Season Points: 75


Week 6 Before Final: 13 points
Week 6 After Final: 26 points
Week 6 Champion
Week 6 Season Points: 39


Week 7 Before Final: 30 points
Week 7 After Final: 60 points
Week 7 Season Points: 90


Week 9 Before Final: 40 points
Week 9 After Final: 80 points
Week 9 Season Points: 120


Also known as:
Week 1: (Did not play)
Week 2: Team Hellcat
Week 3: Team Hellcat
Week 4: Team Hellcat
Week 5: Team Hellcat
Week 6: Team Hellcat
Week 7: Team Graber
Week 8: (Did not play)
Week 9: Team Hellcat
Week 10: (Did not play)
6. TEAM ID #4 - Give me Goad or give me death
Played 4 Weeks - 422 Season Points
Score Details:
Week 1 Before Final: 32 points
Week 1 After Final: 63 points
Week 1 Season Points: 95


Week 2 Before Final: 42 points
Week 2 After Final: 84 points
Week 2 Season Points: 126


Week 3 Before Final: 36 points
Week 3 After Final: 72 points
Week 3 Season Points: 108


Week 4 Before Final: 31 points
Week 4 After Final: 62 points
Week 4 Season Points: 93


Also known as:
Week 1: Team Undefeated Since 9/12
Week 2: It's 2 Goad 2 Be True
Week 3: The GoadFather
Week 4: Give me Goad or give me death
Week 5: (Did not play)
Week 6: (Did not play)
Week 7: (Did not play)
Week 8: (Did not play)
Week 9: (Did not play)
Week 10: (Did not play)
7. TEAM ID #5 - Hunk Munchkins
Played 6 Weeks - 396 Season Points
Score Details:
Week 1 Before Final: 29 points
Week 1 After Final: 29 points
Week 1 Season Points: 58


Week 2 Before Final: 32 points
Week 2 After Final: 64 points
Week 2 Season Points: 96


Week 4 Before Final: 35 points
Week 4 After Final: 45 points
Week 4 Season Points: 80


Week 6 Before Final: 25 points
Week 6 After Final: 0 points
Week 6 Season Points: 25


Week 8 Before Final: 40 points
Week 8 After Final: 80 points
Week 8 Season Points: 120


Week 10 Before Final: 17 points
Week 10 After Final: 0 points
Week 10 Season Points: 17


Also known as:
Week 1: Chode Loads
Week 2: Poopy Butts
Week 3: (Did not play)
Week 4: Neon Fart Sparkles
Week 5: (Did not play)
Week 6: Scab Candies
Week 7: (Did not play)
Week 8: Hunk Munchkin
Week 9: (Did not play)
Week 10: Hunk Munchkins
8. TEAM ID #13 - Mouth Breathers
Played 3 Weeks - 308 Season Points
Score Details:
Week 2 Before Final: 27 points
Week 2 After Final: 17 points
Week 2 Season Points: 44


Week 8 Before Final: 47 points
Week 8 After Final: 94 points
Week 8 Season Points: 141


Week 10 Before Final: 41 points
Week 10 After Final: 82 points
Week 10 Champion
Week 10 Season Points: 123


Also known as:
Week 1: (Did not play)
Week 2: Mouth Breathers
Week 3: (Did not play)
Week 4: (Did not play)
Week 5: (Did not play)
Week 6: (Did not play)
Week 7: (Did not play)
Week 8: Mouth Breathers
Week 9: (Did not play)
Week 10: Mouth Breathers
9. TEAM ID #14 - Liquor Treat
Played 3 Weeks - 286 Season Points
Score Details:
Week 2 Before Final: 19 points
Week 2 After Final: 9 points
Week 2 Season Points: 28


Week 5 Before Final: 44 points
Week 5 After Final: 64 points
Week 5 Season Points: 108


Week 7 Before Final: 51 points
Week 7 After Final: 99 points
Week 7 Champion
Week 7 Season Points: 150


Also known as:
Week 1: (Did not play)
Week 2: Too High For This
Week 3: (Did not play)
Week 4: (Did not play)
Week 5: Stralians
Week 6: (Did not play)
Week 7: Liquor Treat
Week 8: (Did not play)
Week 9: (Did not play)
Week 10: (Did not play)
10. TEAM ID #34 - My Ball Zach Ertz
Played 2 Weeks - 240 Season Points
Score Details:
Week 9 Before Final: 38 points
Week 9 After Final: 76 points
Week 9 Season Points: 114


Week 10 Before Final: 48 points
Week 10 After Final: 78 points
Week 10 Season Points: 126


Also known as:
Week 1: (Did not play)
Week 2: (Did not play)
Week 3: (Did not play)
Week 4: (Did not play)
Week 5: (Did not play)
Week 6: (Did not play)
Week 7: (Did not play)
Week 8: (Did not play)
Week 9: My Ball Zach Ertz
Week 10: My Ball Zach Ertz
11. TEAM ID #33 - Come Back Barack
Played 2 Weeks - 219 Season Points
Score Details:
Week 9 Before Final: 35 points
Week 9 After Final: 70 points
Week 9 Season Points: 105


Week 10 Before Final: 38 points
Week 10 After Final: 76 points
Week 10 Season Points: 114


Also known as:
Week 1: (Did not play)
Week 2: (Did not play)
Week 3: (Did not play)
Week 4: (Did not play)
Week 5: (Did not play)
Week 6: (Did not play)
Week 7: (Did not play)
Week 8: (Did not play)
Week 9: F It Were Doing It Live
Week 10: Come Back Barack
12. TEAM ID #7 - Team LAN
Played 5 Weeks - 186 Season Points
Score Details:
Week 1 Before Final: 21 points
Week 1 After Final: 21 points
Week 1 Season Points: 42


Week 3 Before Final: 27 points
Week 3 After Final: 0 points
Week 3 Season Points: 27


Week 6 Before Final: 26 points
Week 6 After Final: 0 points
Week 6 Season Points: 26


Week 7 Before Final: 25 points
Week 7 After Final: 0 points
Week 7 Season Points: 25


Week 8 Before Final: 28 points
Week 8 After Final: 38 points
Week 8 Season Points: 66


Also known as:
Week 1: The Lone Dogg
Week 2: (Did not play)
Week 3: LAN
Week 4: (Did not play)
Week 5: (Did not play)
Week 6: Team LAN
Week 7: Team LAN
Week 8: Team LAN
Week 9: (Did not play)
Week 10: (Did not play)
13. TEAM ID #10 - Juice is Loose
Played 3 Weeks - 166 Season Points
Score Details:
Week 2 Before Final: 41 points
Week 2 After Final: 82 points
Week 2 Season Points: 123


Week 3 Before Final: 29 points
Week 3 After Final: 0 points
Week 3 Season Points: 29


Week 8 Before Final: 12 points
Week 8 After Final: 2 points
Week 8 Season Points: 14


Also known as:
Week 1: (Did not play)
Week 2: Juice is Loose
Week 3: Juice is Loose
Week 4: (Did not play)
Week 5: (Did not play)
Week 6: (Did not play)
Week 7: (Did not play)
Week 8: Juice is Loose
Week 9: (Did not play)
Week 10: (Did not play)
14. TEAM ID #26 - The Drew Peacocks
Played 1 Week - 129 Season Points
Score Details:
Week 7 Before Final: 43 points
Week 7 After Final: 86 points
Week 7 Season Points: 129


Also known as:
Week 1: (Did not play)
Week 2: (Did not play)
Week 3: (Did not play)
Week 4: (Did not play)
Week 5: (Did not play)
Week 6: (Did not play)
Week 7: The Drew Peacocks
Week 8: (Did not play)
Week 9: (Did not play)
Week 10: (Did not play)
15. TEAM ID #30 - The Undercats
Played 1 Week - 122 Season Points
Score Details:
Week 8 Before Final: 41 points
Week 8 After Final: 81 points
Week 8 Season Points: 122


Also known as:
Week 1: (Did not play)
Week 2: (Did not play)
Week 3: (Did not play)
Week 4: (Did not play)
Week 5: (Did not play)
Week 6: (Did not play)
Week 7: (Did not play)
Week 8: The Undercats
Week 9: (Did not play)
Week 10: (Did not play)
16. TEAM ID #16 - Regs and Chels
Played 2 Weeks - 119 Season Points
Score Details:
Week 3 Before Final: 51 points
Week 3 After Final: 0 points
Week 3 Season Points: 51


Week 9 Before Final: 39 points
Week 9 After Final: 29 points
Week 9 Season Points: 68


Also known as:
Week 1: (Did not play)
Week 2: (Did not play)
Week 3: Bartenders (+Nick)
Week 4: (Did not play)
Week 5: (Did not play)
Week 6: (Did not play)
Week 7: (Did not play)
Week 8: (Did not play)
Week 9: Regs and Chels
Week 10: (Did not play)
17. TEAM ID #27 - Butter Brisket
Played 1 Week - 96 Season Points
Score Details:
Week 7 Before Final: 32 points
Week 7 After Final: 64 points
Week 7 Season Points: 96


Also known as:
Week 1: (Did not play)
Week 2: (Did not play)
Week 3: (Did not play)
Week 4: (Did not play)
Week 5: (Did not play)
Week 6: (Did not play)
Week 7: Butter Brisket
Week 8: (Did not play)
Week 9: (Did not play)
Week 10: (Did not play)
18. TEAM ID #20 - Spilt Milk
Played 1 Week - 90 Season Points
Score Details:
Week 5 Before Final: 30 points
Week 5 After Final: 60 points
Week 5 Season Points: 90


Also known as:
Week 1: (Did not play)
Week 2: (Did not play)
Week 3: (Did not play)
Week 4: (Did not play)
Week 5: Spilt Milk
Week 6: (Did not play)
Week 7: (Did not play)
Week 8: (Did not play)
Week 9: (Did not play)
Week 10: (Did not play)
19. TEAM ID #31 - Dingleberries
Played 1 Week - 86 Season Points
Score Details:
Week 8 Before Final: 38 points
Week 8 After Final: 48 points
Week 8 Season Points: 86


Also known as:
Week 1: (Did not play)
Week 2: (Did not play)
Week 3: (Did not play)
Week 4: (Did not play)
Week 5: (Did not play)
Week 6: (Did not play)
Week 7: (Did not play)
Week 8: Dingleberries
Week 9: (Did not play)
Week 10: (Did not play)
20. TEAM ID #17 - Foreskin Sunrise
Played 1 Week - 81 Season Points
Score Details:
Week 8 Before Final: 27 points
Week 8 After Final: 54 points
Week 8 Season Points: 81


Also known as:
Week 1: (Did not play)
Week 2: (Did not play)
Week 3: (Did not play)
Week 4: (Did not play)
Week 5: (Did not play)
Week 6: (Did not play)
Week 7: (Did not play)
Week 8: Foreskin Sunrise
Week 9: (Did not play)
Week 10: (Did not play)
21. TEAM ID #11 - The Kitties
Played 1 Week - 78 Season Points
Score Details:
Week 2 Before Final: 26 points
Week 2 After Final: 52 points
Week 2 Season Points: 78


Also known as:
Week 1: (Did not play)
Week 2: The Kitties
Week 3: (Did not play)
Week 4: (Did not play)
Week 5: (Did not play)
Week 6: (Did not play)
Week 7: (Did not play)
Week 8: (Did not play)
Week 9: (Did not play)
Week 10: (Did not play)
22. TEAM ID #32 - Bitchin
Played 1 Week - 76 Season Points
Score Details:
Week 9 Before Final: 43 points
Week 9 After Final: 33 points
Week 9 Season Points: 76


Also known as:
Week 1: (Did not play)
Week 2: (Did not play)
Week 3: (Did not play)
Week 4: (Did not play)
Week 5: (Did not play)
Week 6: (Did not play)
Week 7: (Did not play)
Week 8: (Did not play)
Week 9: Bitchin
Week 10: (Did not play)
23. TEAM ID #21 - First Place likes D
Played 1 Week - 69 Season Points
Score Details:
Week 5 Before Final: 23 points
Week 5 After Final: 46 points
Week 5 Season Points: 69


Also known as:
Week 1: (Did not play)
Week 2: (Did not play)
Week 3: (Did not play)
Week 4: (Did not play)
Week 5: First Place likes D
Week 6: (Did not play)
Week 7: (Did not play)
Week 8: (Did not play)
Week 9: (Did not play)
Week 10: (Did not play)
24. TEAM ID #35 - Hot Yogurt
Played 1 Week - 63 Season Points
Score Details:
Week 10 Before Final: 21 points
Week 10 After Final: 42 points
Week 10 Season Points: 63


Also known as:
Week 1: (Did not play)
Week 2: (Did not play)
Week 3: (Did not play)
Week 4: (Did not play)
Week 5: (Did not play)
Week 6: (Did not play)
Week 7: (Did not play)
Week 8: (Did not play)
Week 9: (Did not play)
Week 10: Hot Yogurt
25. TEAM ID #18 - Sudden Valley
Played 1 Week - 52 Season Points
Score Details:
Week 4 Before Final: 36 points
Week 4 After Final: 16 points
Week 4 Season Points: 52


Also known as:
Week 1: (Did not play)
Week 2: (Did not play)
Week 3: (Did not play)
Week 4: Sudden Valley
Week 5: (Did not play)
Week 6: (Did not play)
Week 7: (Did not play)
Week 8: (Did not play)
Week 9: (Did not play)
Week 10: (Did not play)
26. TEAM ID #22 - Spooky Spookers
Played 2 Weeks - 50 Season Points
Score Details:
Week 5 Before Final: 17 points
Week 5 After Final: 7 points
Week 5 Season Points: 24


Week 7 Before Final: 18 points
Week 7 After Final: 8 points
Week 7 Season Points: 26


Also known as:
Week 1: (Did not play)
Week 2: (Did not play)
Week 3: (Did not play)
Week 4: (Did not play)
Week 5: TB12
Week 6: (Did not play)
Week 7: Spooky Spookers
Week 8: (Did not play)
Week 9: (Did not play)
Week 10: (Did not play)
27. TEAM ID #19 - Here for the Booze
Played 1 Week - 38 Season Points
Score Details:
Week 4 Before Final: 38 points
Week 4 After Final: 0 points
Week 4 Season Points: 38


Also known as:
Week 1: (Did not play)
Week 2: (Did not play)
Week 3: (Did not play)
Week 4: Here for the Booze
Week 5: (Did not play)
Week 6: (Did not play)
Week 7: (Did not play)
Week 8: (Did not play)
Week 9: (Did not play)
Week 10: (Did not play)
27. TEAM ID #28 - Clint Toris
Played 1 Week - 38 Season Points
Score Details:
Week 7 Before Final: 38 points
Week 7 After Final: 0 points
Week 7 Season Points: 38


Also known as:
Week 1: (Did not play)
Week 2: (Did not play)
Week 3: (Did not play)
Week 4: (Did not play)
Week 5: (Did not play)
Week 6: (Did not play)
Week 7: Clint Toris
Week 8: (Did not play)
Week 9: (Did not play)
Week 10: (Did not play)
29. TEAM ID #9 - A Team
Played 1 Week - 32 Season Points
Score Details:
Week 1 Before Final: 16 points
Week 1 After Final: 16 points
Week 1 Season Points: 32


Also known as:
Week 1: A Team
Week 2: (Did not play)
Week 3: (Did not play)
Week 4: (Did not play)
Week 5: (Did not play)
Week 6: (Did not play)
Week 7: (Did not play)
Week 8: (Did not play)
Week 9: (Did not play)
Week 10: (Did not play)
29. TEAM ID #8 - Team Dreads
Played 1 Week - 32 Season Points
Score Details:
Week 1 Before Final: 32 points
Week 1 After Final: 0 points
Week 1 Season Points: 32


Also known as:
Week 1: Team Dreads
Week 2: (Did not play)
Week 3: (Did not play)
Week 4: (Did not play)
Week 5: (Did not play)
Week 6: (Did not play)
Week 7: (Did not play)
Week 8: (Did not play)
Week 9: (Did not play)
Week 10: (Did not play)
31. TEAM ID #24 - Trojans Don't Bust
Played 1 Week - 29 Season Points
Score Details:
Week 5 Before Final: 29 points
Week 5 After Final: 0 points
Week 5 Season Points: 29


Also known as:
Week 1: (Did not play)
Week 2: (Did not play)
Week 3: (Did not play)
Week 4: (Did not play)
Week 5: Trojans Don't Bust
Week 6: (Did not play)
Week 7: (Did not play)
Week 8: (Did not play)
Week 9: (Did not play)
Week 10: (Did not play)
31. TEAM ID #29 - The Steven Hawking School of Dance
Played 1 Week - 29 Season Points
Score Details:
Week 7 Before Final: 29 points
Week 7 After Final: 0 points
Week 7 Season Points: 29


Also known as:
Week 1: (Did not play)
Week 2: (Did not play)
Week 3: (Did not play)
Week 4: (Did not play)
Week 5: (Did not play)
Week 6: (Did not play)
Week 7: The Steven Hawking School of Dance
Week 8: (Did not play)
Week 9: (Did not play)
Week 10: (Did not play)
33. TEAM ID #15 - Dirty Girl Scouts
Played 1 Week - 24 Season Points
Score Details:
Week 2 Before Final: 17 points
Week 2 After Final: 7 points
Week 2 Season Points: 24


Also known as:
Week 1: (Did not play)
Week 2: Dirty Girl Scouts
Week 3: (Did not play)
Week 4: (Did not play)
Week 5: (Did not play)
Week 6: (Did not play)
Week 7: (Did not play)
Week 8: (Did not play)
Week 9: (Did not play)
Week 10: (Did not play)
34. TEAM ID #25 - Alaskan Pipelines
Played 1 Week - 22 Season Points
Score Details:
Week 6 Before Final: 22 points
Week 6 After Final: 0 points
Week 6 Season Points: 22


Also known as:
Week 1: (Did not play)
Week 2: (Did not play)
Week 3: (Did not play)
Week 4: (Did not play)
Week 5: (Did not play)
Week 6: Alaskan Pipelines
Week 7: (Did not play)
Week 8: (Did not play)
Week 9: (Did not play)
Week 10: (Did not play)
35. TEAM ID #23 - Next Question
Played 1 Week - 20 Season Points
Score Details:
Week 5 Before Final: 15 points
Week 5 After Final: 5 points
Week 5 Season Points: 20


Also known as:
Week 1: (Did not play)
Week 2: (Did not play)
Week 3: (Did not play)
Week 4: (Did not play)
Week 5: Next Question
Week 6: (Did not play)
Week 7: (Did not play)
Week 8: (Did not play)
Week 9: (Did not play)
Week 10: (Did not play)
<< View Next Season